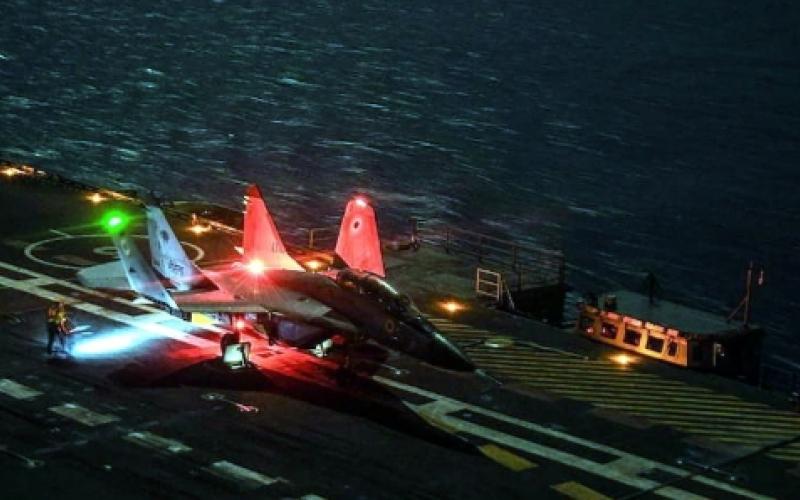 National desk:
The MiG-29K fighter jet recently made its first night landing on the Indian Navy aircraft carrier INS Vikrant.  Successful landings at night mean that during combat you don't wait for daylight to attack the enemy. 
 Besides MiG-29K fighter jets, MH 60R Multi-Role Helicopter and Kamov helicopters are deployed on INS Vikrant.  But the MiG-29K is more powerful.
 The Indian Navy has about 44 MiG-29K fighter jets.  They are 56.9 feet long and 14.5 feet high.  It has a top speed of 2200 kmph.  Range is 1500 km.  Combat range with weapons is 850 kilometers.  Maximum altitude of 57,400 feet.  Internal fuel capacity is 3500 kg.
 
Log in to post comments
4 views