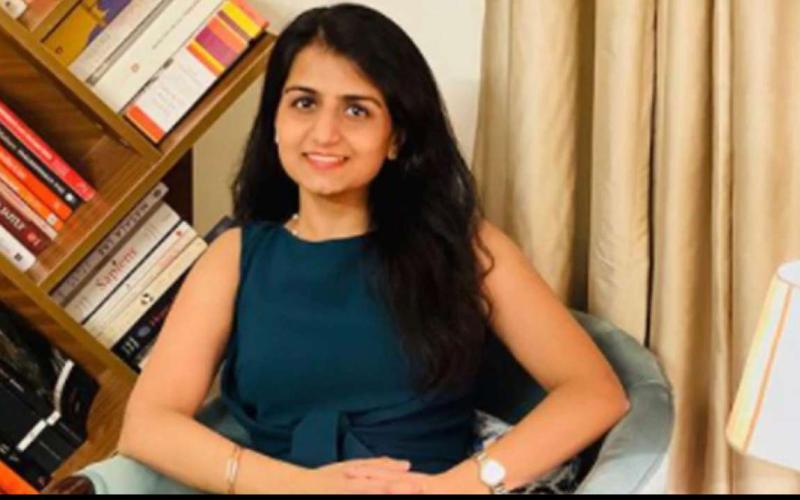 National Desk:
 IAS Saumya Sharma Story: Many people have to give up their dreams because they don't have the fortune to fulfill them, but this female IAS officer had decided to make her dreams come true with her hard work and determination.  We are talking about IAS Soumya Sharma---
 Soumya Sharma IAS is an inspiration to all civil service candidates because despite losing her hearing, among other difficulties, she worked hard to crack the UPSC exam.
 Instead of bowing to the challenges and difficulties in life, we should take inspiration from 2017 batch IAS officer Soumya Sharma.  At the age of 16, Soumya had lost 90 to 95 per cent of her hearing.  Despite this, the way she went on to take the UPSC exam and achieved All India Rank 9 in her first attempt in 2017 is an inspiration to millions.
 IAS officer Soumya Sharma suddenly lost her hearing at the age of 16 and had to seek the help of a hearing aid.  But, she never let it become her shortcoming.  Soumya overcame this physical hurdle and took the Civil Services Examination at the age of 23 without any coaching.  According to her, passing the UPSC exam was like passing any other exam, where you only need good planning and strategy.
 Soumya holds an LLB from National Law University, Delhi.  Soumya decided to prepare for UPSC Civil Services in her final year of law in 2017 and in the same year Soumya sat for UPSC Pre and UPSC Mains exams.
Soumya was included in the category of disabled person as she had lost her hearing but refused to fill up the UPSC Civil Services form under the disabled quota and opted for the general category.
Soumya's parents are doctors by profession and she wanted to be like them but changed her mind and started studying law.  Soumya was an intelligent student from her school days.  She had also topped the tenth grade.
Log in to post comments
42 views