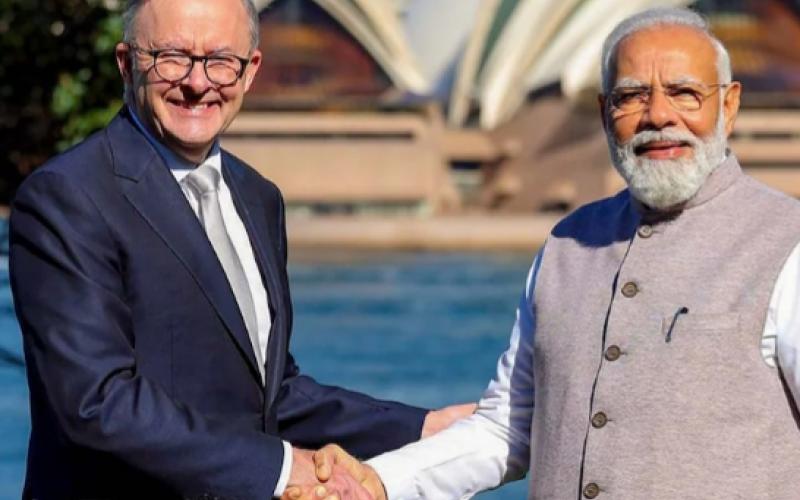 International desk:
Ellen Pearson, director of Human Rights Watch Asia, has warned Australia not to make the same mistake as China with India.  Australian Deputy Prime Minister Richard Marles said India was a huge democracy and Australia shared its values.
 Ellen Pearson has said that Australia had overridden human rights concerns to strengthen its trade relations with the Chinese government .  He warned Australia not to repeat such a mistake with India.
 Asked about this on Tuesday, Richard Marles said India is a huge democracy and its values ​​are similar to those of Australia.
 "Our strategic relationship with India has never been as strong as it is now," he told reporters in Canberra.  Both countries are working hard to secure the Indo-Pacific region.  The relationship between the two countries is deepening," he said.
 "We have to accept the bitter truth of Australia-China relations," Marles said during a defense summit on Monday.  He said Australia has trade relations with China but human rights abuses in China cannot be ignored.
 When asked, when it comes to human rights violations and restrictions on freedom of expression, shouldn't relations with India be seen as similar to relations with China?  In response, he said the two nations are completely different.
 "We are talking about two completely different situations.  We and India share the same values ​​and India is a democracy," he said.
 He said that the relations between the Prime Ministers of the two countries are very warm and open.
Log in to post comments
4 views