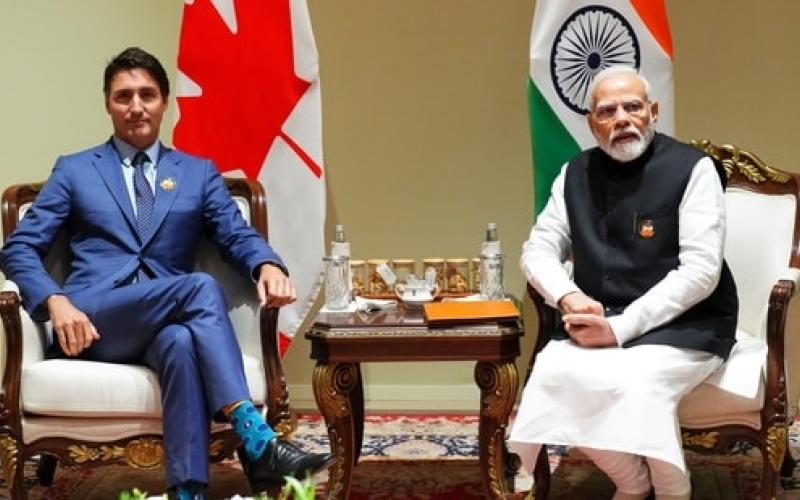 Worldnews:
In another twist in Canada's diplomatic stance, Canadian Prime Minister Justin Trudeau said his government maintains close ties with India, despite "credible allegations" of the Indian government's involvement in the recent killing of Sikh leader Hardeep Singh Nijjar in British Columbia  is committed to making.  The Canadian-based National Post reported.  Nijjar was killed on June 18 in Surrey, British Columbia.  He was designated as a terrorist by India in
 Speaking about India's growing influence around the world, Trudeau addressed a press conference in Montreal on Thursday (September 28),Trudeau said it was 'extremely important' that Canada and its allies of India  Given its growing global importance, continue to engage with it 'constructively and seriously'.
 "India is a growing economic power and important geopolitical player and as we presented our Indo-Pacific Strategy last year, we are very serious about building close ties with India," the Canadian Prime Minister said.
 "At the same time, obviously, as a rule of law country, we need to emphasize that India needs to work with Canada to make sure that we this case," Trudeau said  Get the full facts.
Log in to post comments
8 views