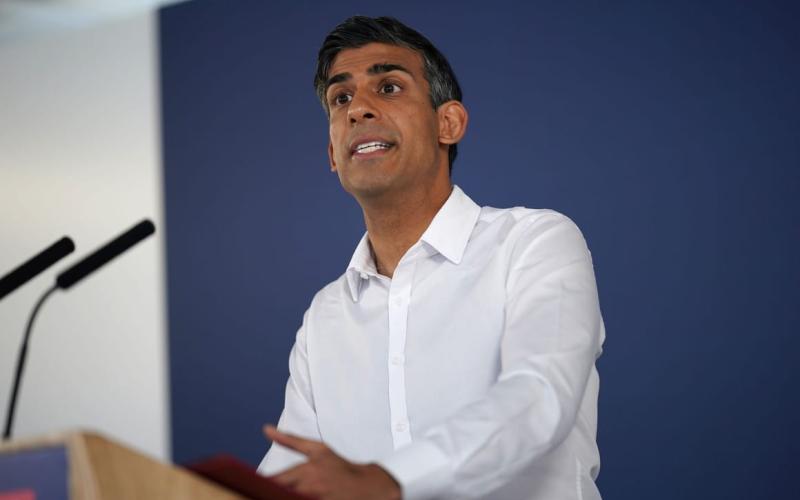 Internationaldesk:
British Prime Minister Rishi Sunak has warned illegal immigrants that they will no longer be accommodated in hotels at taxpayers' expense but on ships.  On Monday, Sunak lashed out at illegal immigrants, saying the UK government was giving them far more than they should be, so they shouldn't protest over being kept in sharing rooms in hotels.
Sunak claimed that his 'Stop the Boat' plan was working and illegal immigrants would now be kept on boats.
 At a press conference on Monday, Sunak claimed that his 'Stop the Boat' scheme to curb illegal immigrants was working.  He said a ship would be ready to accommodate the illegal immigrants by the end of this month.  Two more ships will then be ordered to accommodate another 1,000 migrants.
 "I promised you that we would take the illegal immigrants out of the hotels, and take them to alternative places, including military facilities," said Sunak, of Indian origin.
 Sunak added, "To ease the pressure on locals, we will also keep them on ships.  We will get the first such ship in the next fortnight.  We have ordered two more ships to accommodate 1,000 illegal immigrants.'
 He informed that the Illegal Immigration Bill or 'Stop the Boats' Bill has been given its approval by the House of Commons.  The law would give Rishi Sunak's government the power to detain and deport immigrants who enter the country illegally.
 The UK is building large sites in Wethersfield and Scampton to house illegal immigrants where migrants will be held from next month.  The site is expected to have a capacity of 3,000 by the end of this year.
Log in to post comments
27 views